The Food of TEDxRVA, A Visual Recap
Since the beginning of the year, we have been helping the very hardworking staff and volunteers that put TEDxRVA together each year. When they first approached us about coordinating food for the event, we knew we wanted to showcase the local businesses we are already working with to create a day of great food and drink! Below are the photos and the official press release for the event - We would like to thank our vendors, Center Stage, and Venture Richmond for making this great day possible!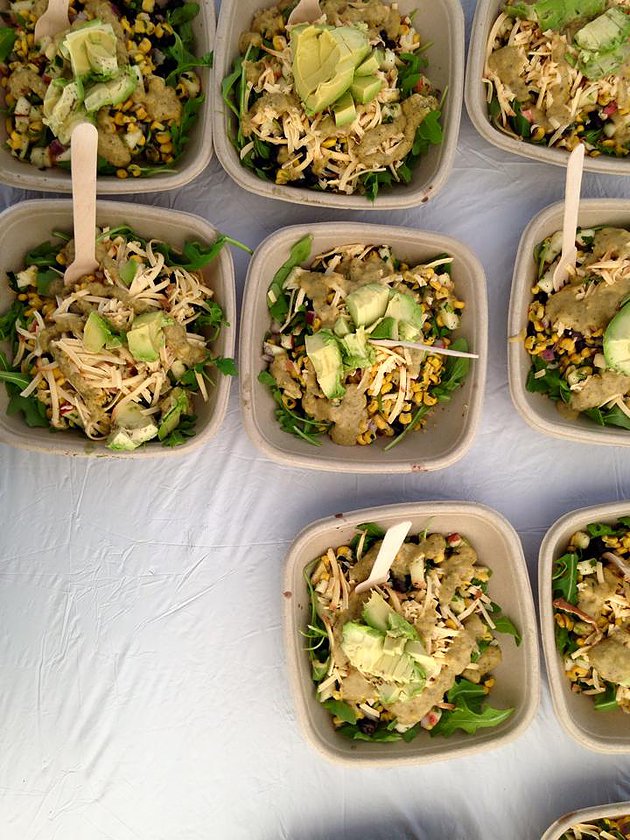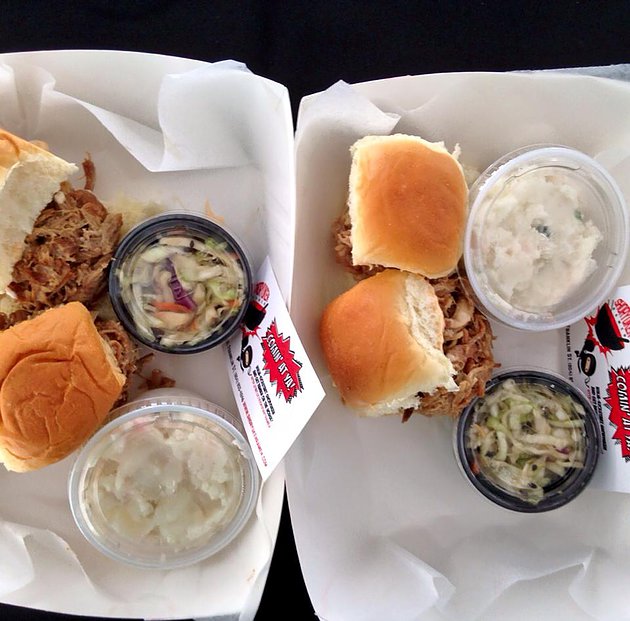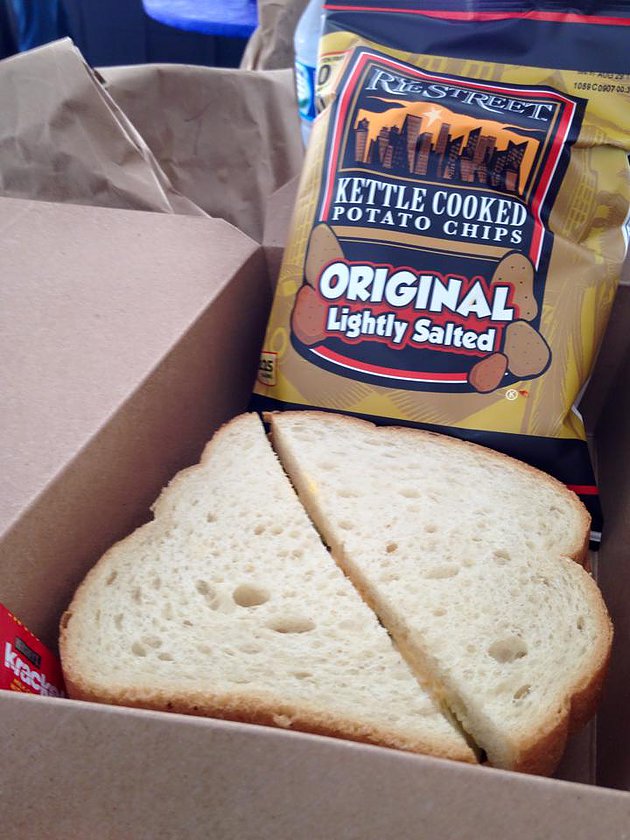 LOCAL FOOD TAKES ON A STARRING ROLE AT TEDxRVA 2015
TEDxRVA is excited to announce partnerships with some of Richmond's best-known restaurants and food vendors who will provide morning, noon, and reception food and snacks for attendees that will be included in the $50 ticket price.
In all, vendors will include; Alchemy Coffee, Lamplighter Roasting Co., Sub Rosa Bakery, Ginger Juice, Relay Foods, Ellwood Thompson's, Goatocado, Pasture, Shoryuken Ramen, King of Pops and Pudding Please. All have each designed uniquely UNCOMMON themed menus for the day's event. "We are thrilled to be able to provide such amazing local food at TEDxRVA this year," said food committee chair, Barb Upchurch of The Apple Cart Company. "This year's 'uncommon' theme is well-represented by our RVA vendors, who have donated their talent and time to make this an incredible local food experience."
Attendees will start their day at TEDxRVA with coffee from Alchemy Coffee and Lamplighter Roasting Co., pastries from Sub Rosa Bakery, and cold-press juices from Ginger Juice. Then during breaks, healthy snacks from Relay Foods will be available.
The TEDxRVA organizers have thought well outside the box to bring uncommon lunch items to this year's event. The "Picnic on Sixth" is in the capable hands of Ellwood Thompson's, Goatocado, Pasture, and Shoryuken Ramen. There will also be pops and puddings for dessert, care of King of Pops and Pudding Please. Vendors will set up and serve in a tented area right on Sixth Street.
After the final speaker and the programming wraps up, attendees will adjourn on Sixth Street for the "Sippin' on Sixth" after-party catered by J. Sargeant Reynolds Community College Culinary & Pastry Arts School with a selection of wine and beer from several contributing vendors, while enjoying the historic Grace Street Corridor, nestled in the heart of downtown Richmond.
Please direct all food-related inquires to TEDxRVA food committee chair, Barb Upchurch: Barb@theapplecartcompany.com
A detailed menu will be available on www.tedxrva.com/tedxrva-street-feast/
Finally, TEDxRVA is pleased to announce five different Viewing Party locations across the Commonwealth of Virginia, including the Cameron Foundation in Petersburg, the Community Foundation, The Partnership for Nonprofit Excellence, The Collegiate School and Trinity Episcopal School, all in Richmond. In addition, the Chesapeake Bay Foundation in Virginia Beach is holding a Viewing Party in support of their CEO, Will Baker who is also a TEDxRVA speaker. Viewing Parties are community-organized gatherings that take advantage of the LiveStream feed of the TEDxRVA event on April 10. Viewing Parties are free to attend and are under 100 attendees.
Tickets are on sale for the April 10 event at www.tedxrva.com/tickets.
About TEDx, x = independently organized event
In the spirit of ideas worth spreading, TEDx is a program of local, self-organized events that bring people together to share aTED-like experience. At a TEDx event, TED Talks video and live speakers combine to spark deep discussion and connection. These local, self-organized events are branded TEDx, where x = independently organized TED event. The TED Conference provides general guidance for the TEDx program, but individual TEDx events are self-organized. (Subject to certain rules and regulations.)
About TED
TED is a nonprofit organization devoted to Ideas Worth Spreading, usually in the form of short, powerful talks (18 minutes or fewer) delivered by today's leading thinkers and doers. Many of these talks are given at TED's annual conference in Vancouver, British Columbia, and made available, free, on TED.com. TED speakers have included Bill Gates, Jane Goodall, Elizabeth Gilbert, Sir Richard Branson, Nandan Nilekani, Philippe Starck, Ngozi Okonjo-Iweala, Sal Khan and Daniel Kahneman.
TED's open and free initiatives for spreading ideas include TED.com, where new TED Talk videos are posted daily; the Open Translation Project, which provides subtitles and interactive transcripts as well as translations from thousands of volunteers worldwide; the educational initiative TED-Ed; the annual million-dollar TED Prize, which funds exceptional individuals with a "wish," or idea, to create change in the world; TEDx, which provides licenses to thousands of individuals and groups who host local, self-organized TED-style events around the world; and the TED Fellows program, which selects innovators from around the globe to amplify the impact of their remarkable projects and activities.
Follow TED on Twitter at http://twitter.com/TEDTalks, on Facebook at http://www.facebook.com/TED or Instagram athttps://instagram.com/ted.